Main content starts here, tab to start navigating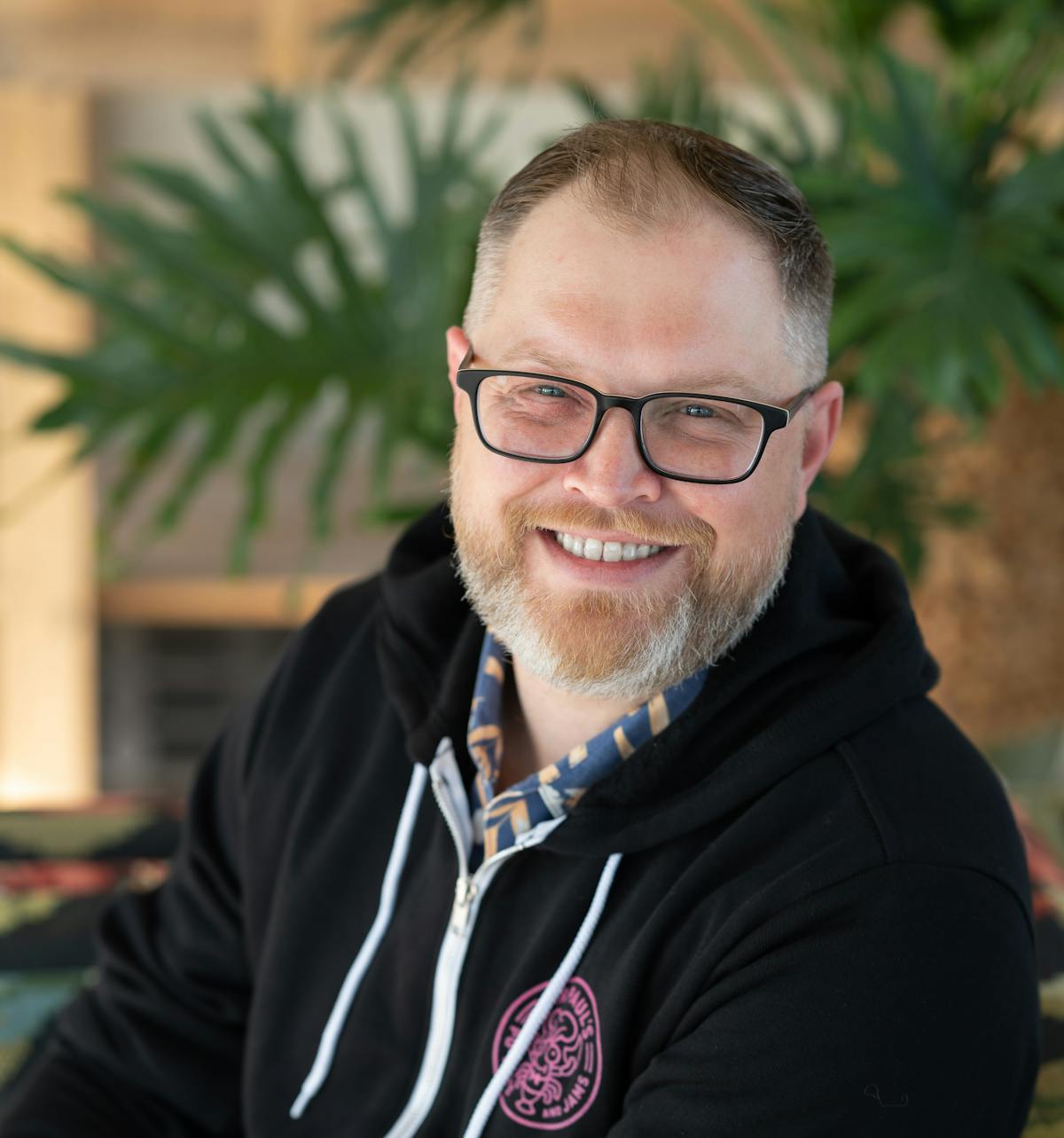 Aynsley Jones
Bar Manager
Aynsley began his career in hospitality at Old Country Buffet in Rochester, MN in 1996. After a few months of hard work, he positioned himself with helping to unload the semi-truck. In this position, he saw the financial opportunities of selling product, and decided to carve an early path of entrepreneurship by selling meat out of the trunk of his car in high school. He was then hired as a busboy at the JW Marriott Steakhouse in 1997 and grew a blossoming affinition for food and beverage. He highlights a memory where he competed in a blind wine tasting and won with a 100% score. He was prized with a Turning Leaf Magnum of Chardonnay, and in true Aynsley Jones-fashion, took a cordless drill to open it and pair it with papaya salad and sticky rice to celebrate. This experience sold him to the industry.

After JW Marriot, Aynsley worked for Creative Cuisine for 10 years before opening his own bar, The Doggery in 2013, Rochester's acclaimed speakeasy-style cocktail lounge. Here, Aynsley cultivated a bar team that pushed the limit of craft cocktails, while embracing the integrity of the classics. The Doggery quickly became a bucket list staple for city-dwellers and out-of-towners, and once they made the trek down to engage with Aynsley and try his cocktails, they were never disappointed. Aynsley made the difficult and very personal decision to close The Doggery in 2018, before he moved to Saint Paul and joined Twist Davis Group as the Bar Manager of In Bloom and then became the Beverage Director of all Revival locations.

Aynsley loves to groove to R&B classics, troll his friends on social media, and spend quality time with his family.