Main content starts here, tab to start navigating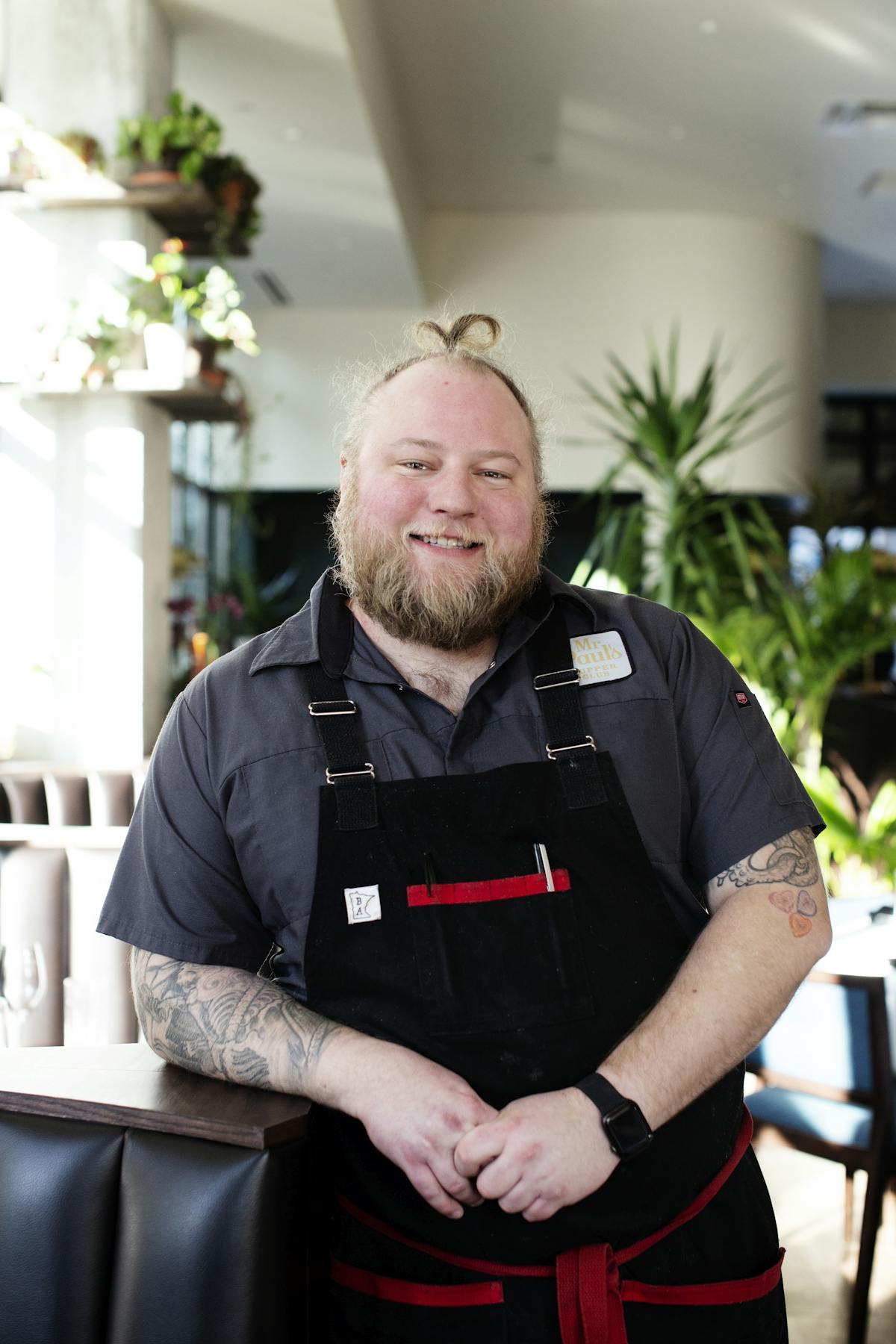 Benjamin Feltmann
Started dishwashing for my dad at his restaurant in pequot lakes, "the old Milwaukee club," when I was about 10/11 years old. Eventually moved up to the flat top and pizza station and that peaked my interest in the culinary world. Worked at buffalo wild wings for about 4 years, opening stores and learning high volume cooking.
Next was an internship at Sherwood Forest in Nisswa, MN and fell in love with fine dining cooking. Worked there for 4 summer seasons and then moved on to hotels. Started at the airport Hilton in Bloomington, MN which taught me how to run sautee and grill station. From there I went to Hotel Sofitel in Bloomington where I did everything from breakfast to brunch.
January 2016 I was hired at Travail and spent the next 7 years of my career learning everything about a restaurant from cooking and plating 'tweezer' style food, tasting menu development, serving and bartending. After 11 months I was asked to be the manager/chef of their sister restaurant Pig Ate My Pizza and I spent the next 4 years doing that. My mother had gotten very sick with leukemia so I took some time off to have family time. Went back after about 5 weeks and hit the ground running with my own "Spotlight" at Travail which was a concept that allowed a chef to have their own menu and mock pop-up for 6 weeks within the building.
Worked many many other things, a 15 month residency in a Minneapolis restaurant while building a new place, 2 years of COVID and absolute crazy sales and days at Pig Ate My Pizza. My time had then come to an end and Tommy sent me a text asking to chat within hours and here I am, at Mr. Paul's Supper Club!